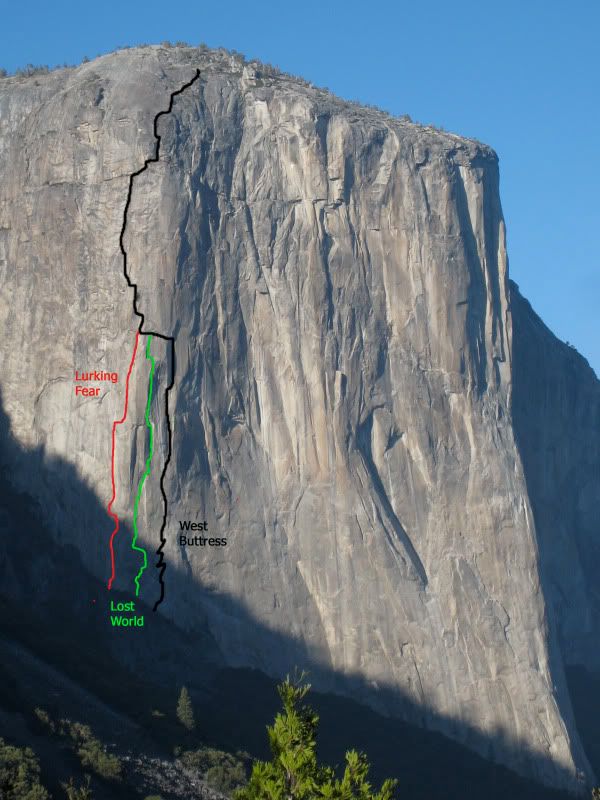 This is my Lost World love story.

It's a typically love story--a brief encounter with my buddy Alik when we climb the route in 30 hour push.

First light start



Tom picked me up leading the sixth pitch.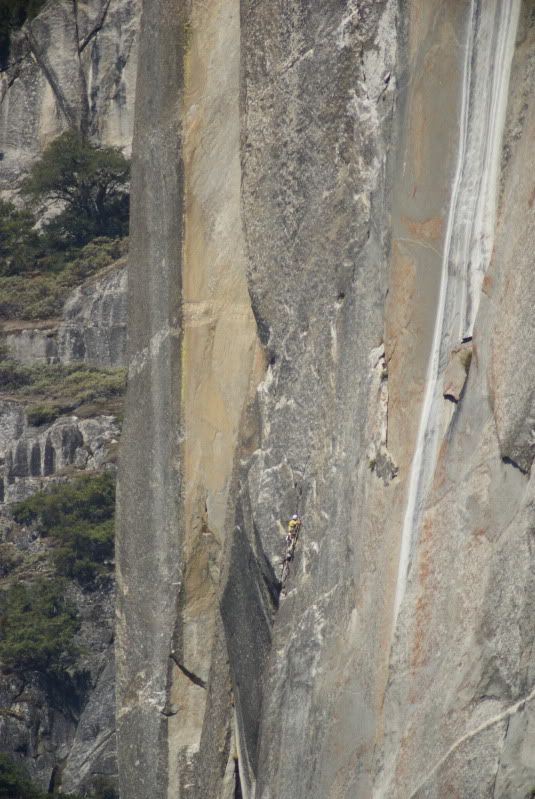 CJ(Canadian Jesus) stylin over the Triangle Roof




Check out the A3 Slime on Hole World




Alik led through the Anus and into the night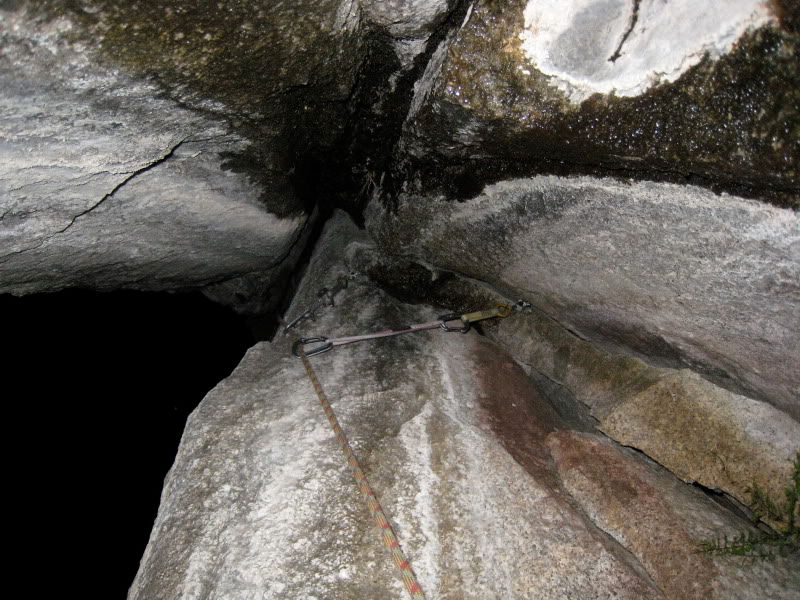 Alas it was over all too quick and all I could dream about was that sweet mellow crusin, Le Cap style. I remembered how the FAist had followed an impeccable ethic of putting hangers on every single bolt, but 35 years had done it's trick on the poor things.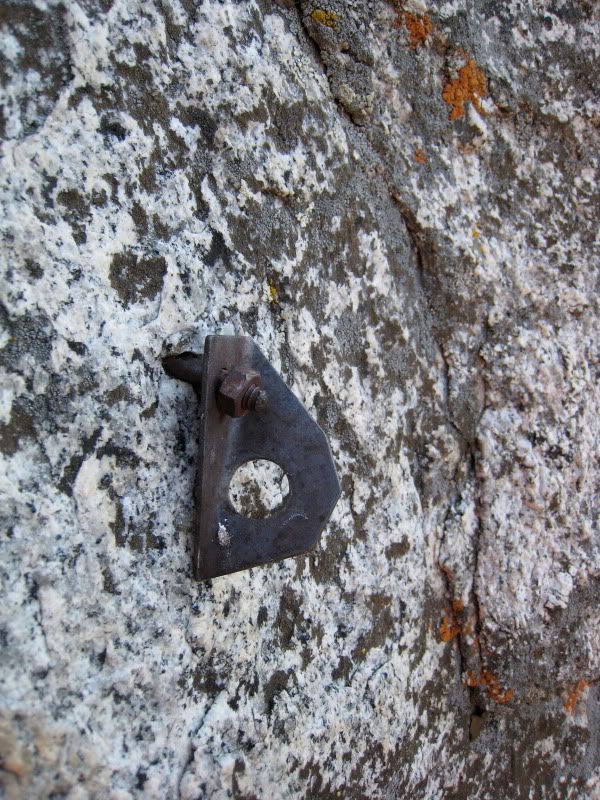 Winter came and I needed a project to check the rehab status of my recently broken ankle. I hiked up to see how she looked:




Everything looked dry!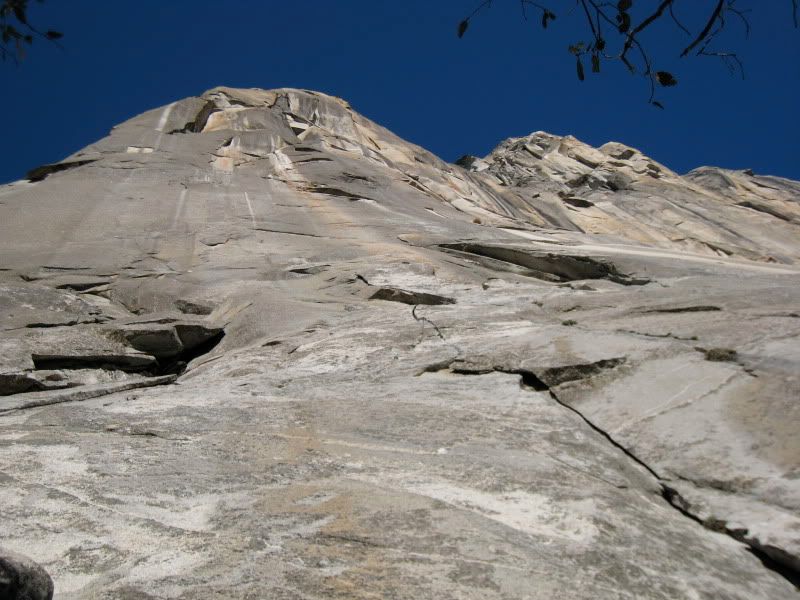 Lost World in yellow Squeeze Play in Red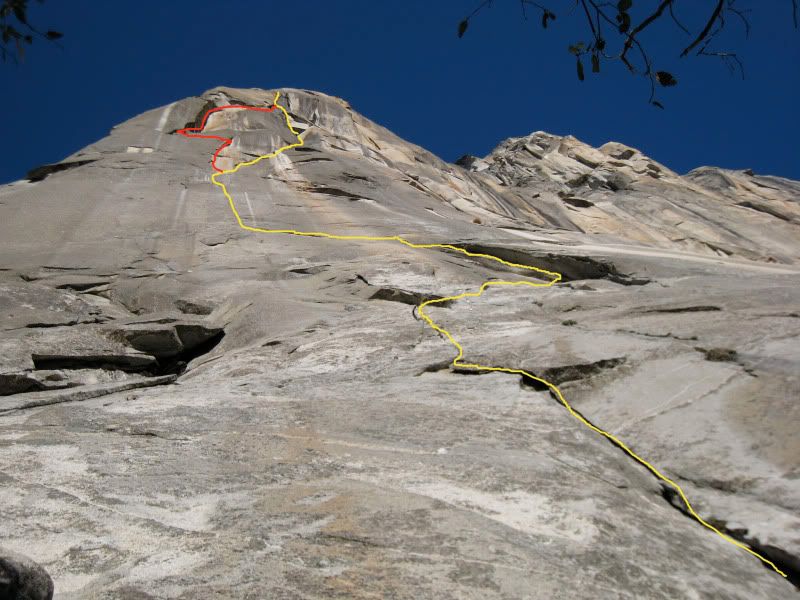 I'm no soloist so it was fun to pretend for a few pitches.

Third pitch thin-ness




Old became new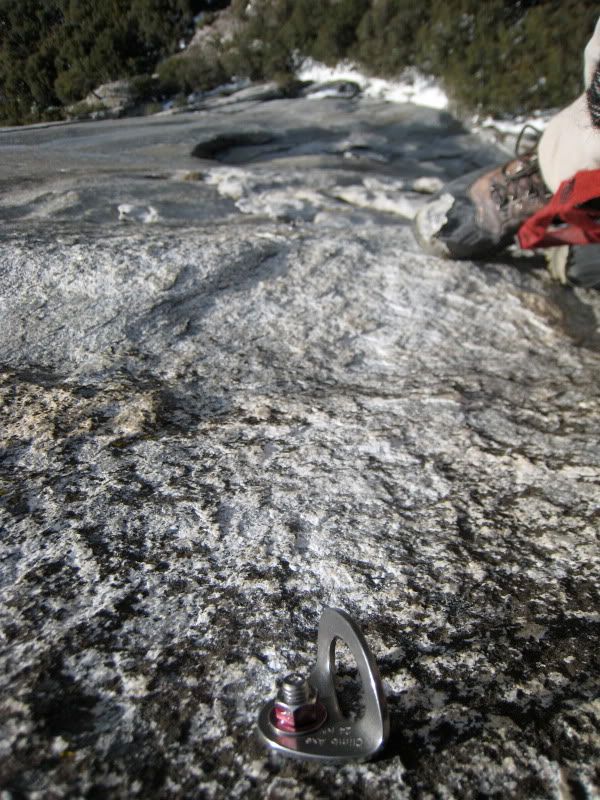 Feeling the love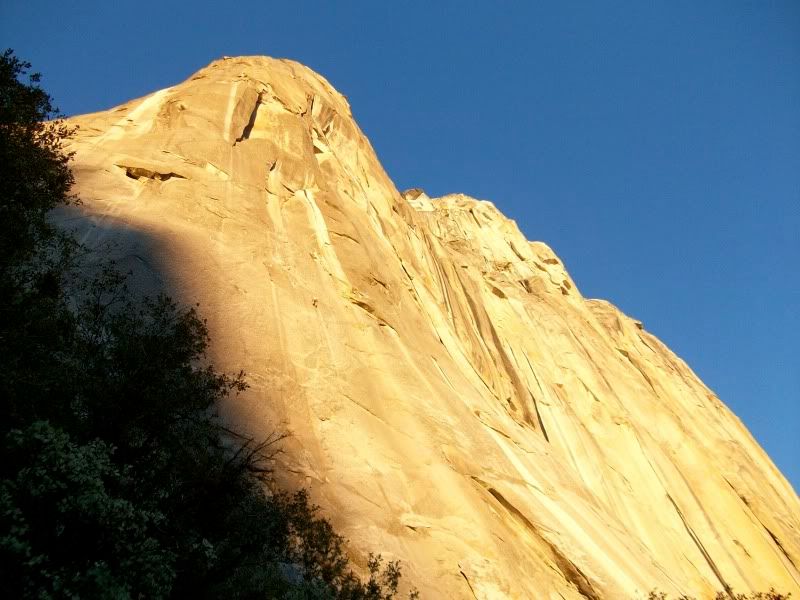 Spending weeks hiking up and fixing ropes/replacing bolts the beautiful gold corner of Squeeze Play caught my eye.The ankle was feeling good so I convinced Donny and Mike that with enough beer anything was possible




Mike heading up the first pitch of Squeeze




Donny did the cleanin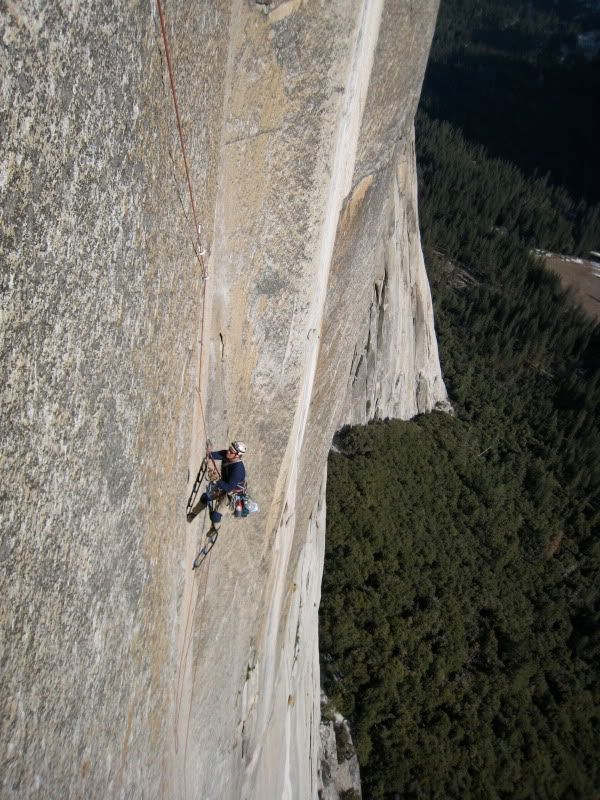 Courage was everywhere and the climbing was dreamy/pretty casual




Aliens. Yosemite bigwall bitchenness.




Lost World is fun but the Holy Grail corner on Squeeze Play is splitter--and it comes with ledges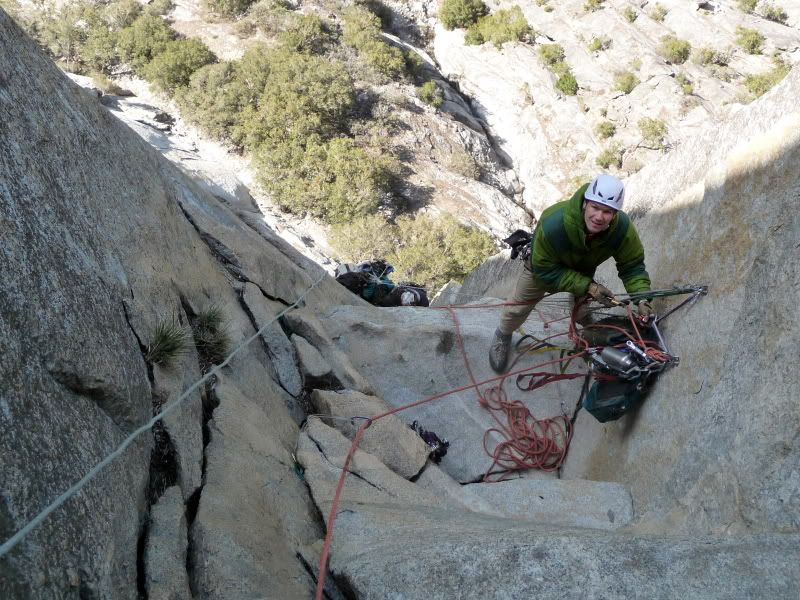 Mike leading the dream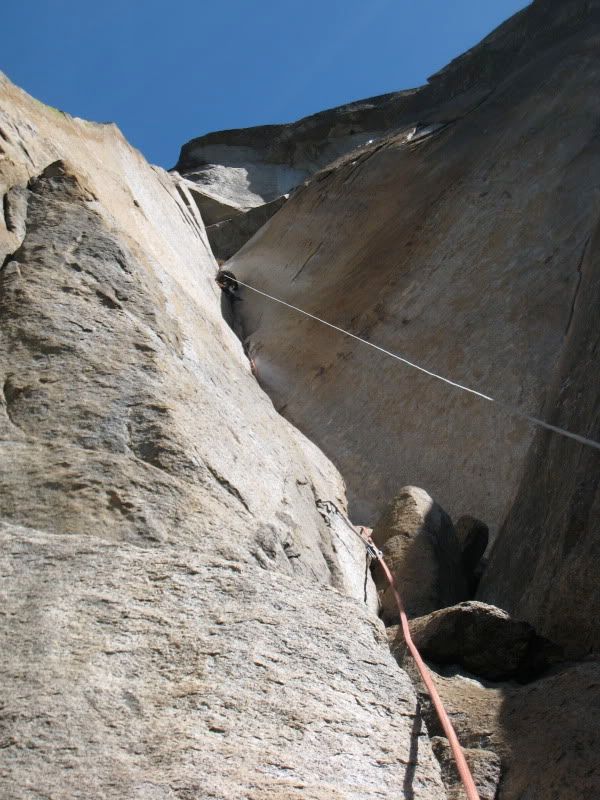 starting up the thin, fun "Test Your Mettle" pitch with MIke belaying/hauling and Donny cleaning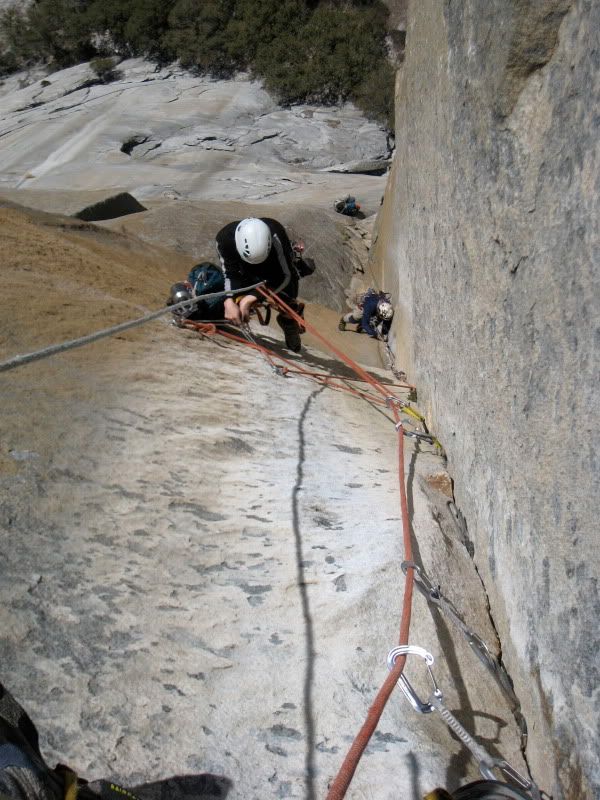 The Holy Grail, the last gold corner on the Southwest Face of El Cap, is good, times livin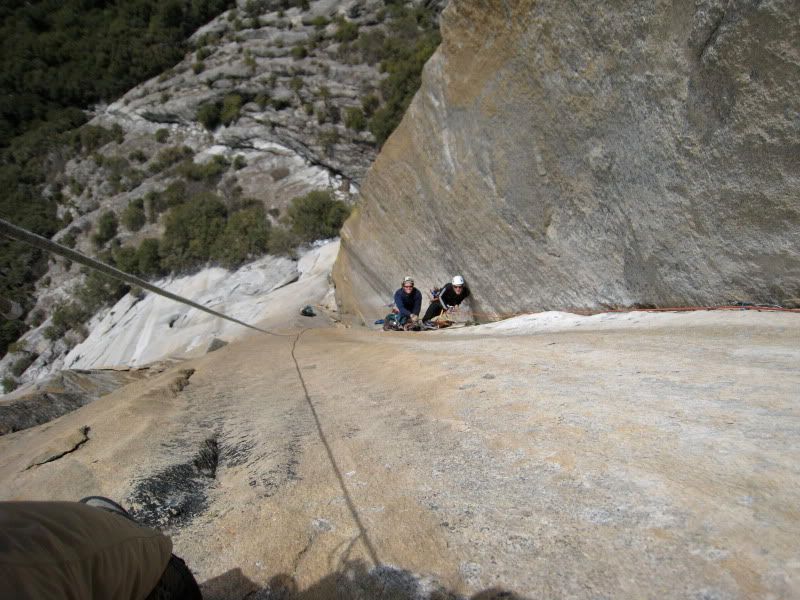 Once you've sent all the pitches that require courage, you can drink courage for breakfast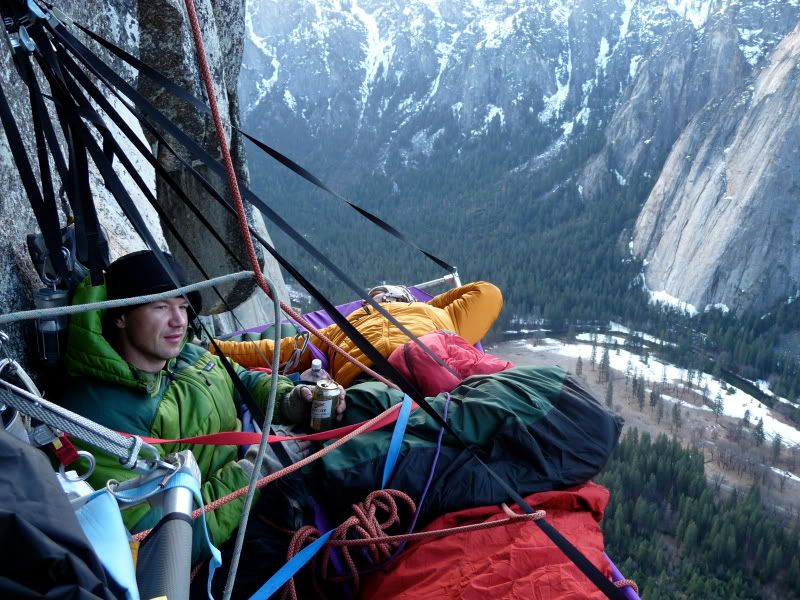 Wowza those water lines are pretty in the winter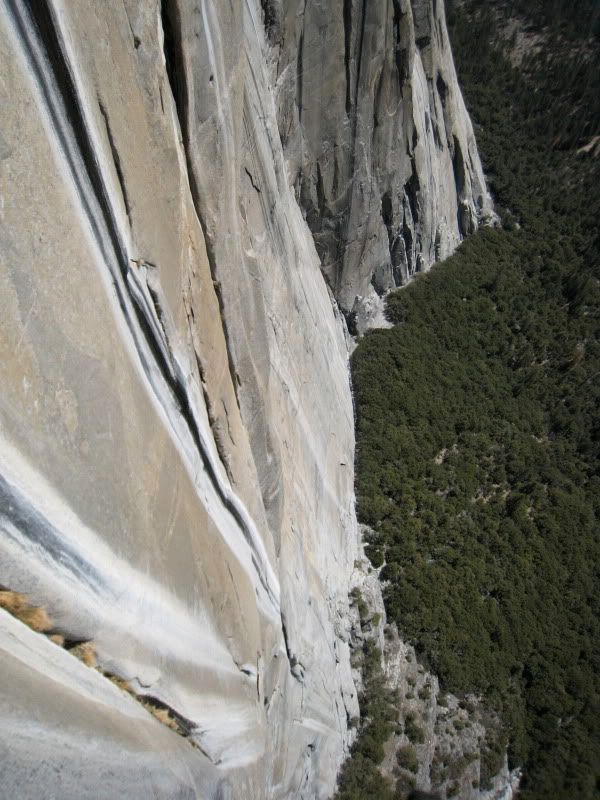 A big ledge after a couple days of hangin aint bad either(Donny and I take it in while Mike lead's the 11th pitch)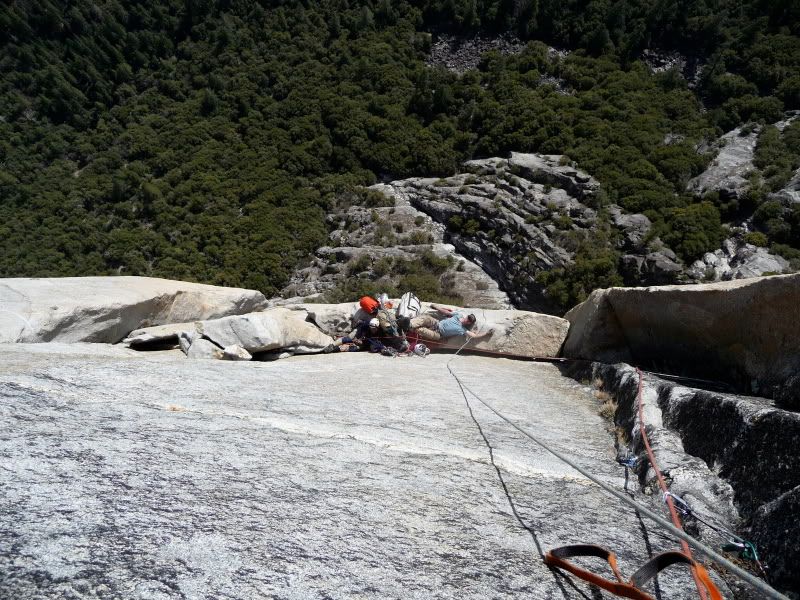 The runoff on the upper pitches of Lurking Fear can be a little fearsome in the winter/spring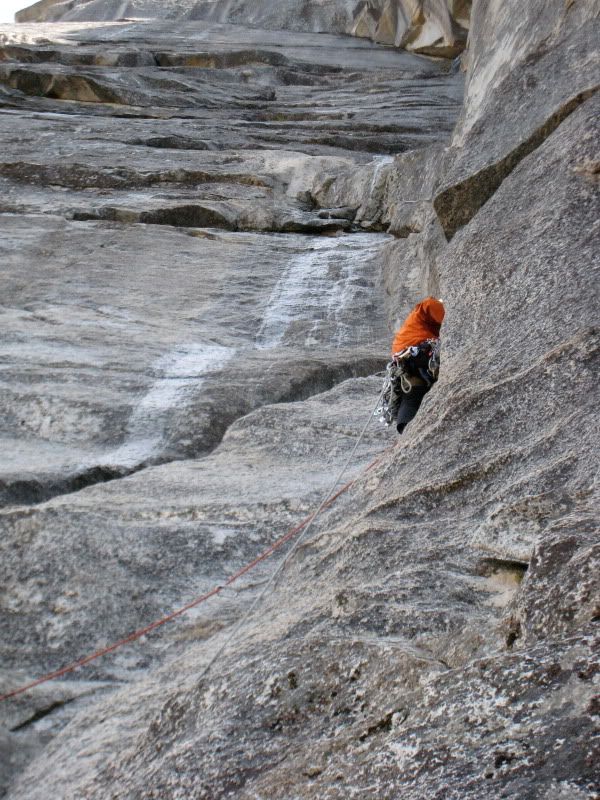 BBRRRR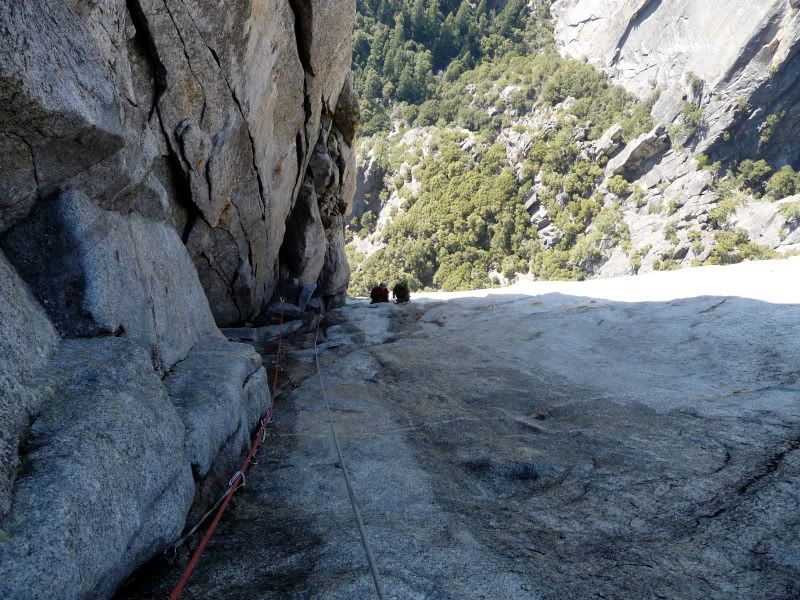 Funny thing how the rewards always dwarf the suffering on walls—after a couple wet pitches we hit Thanksgiving ledge and the good times roll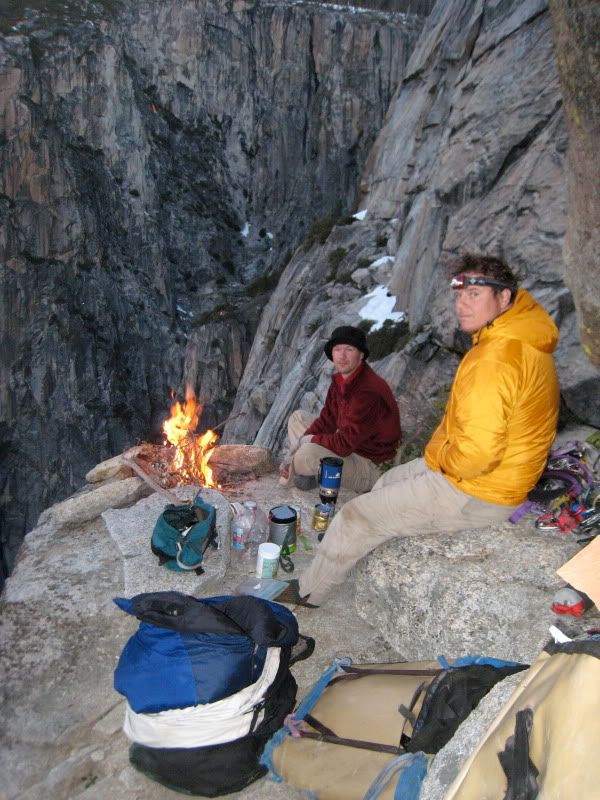 The slabs on the top out are pretty sick challenging when wet




Winter/Spring summit bliss




Bigwall haulbag glissading--easy on the knees!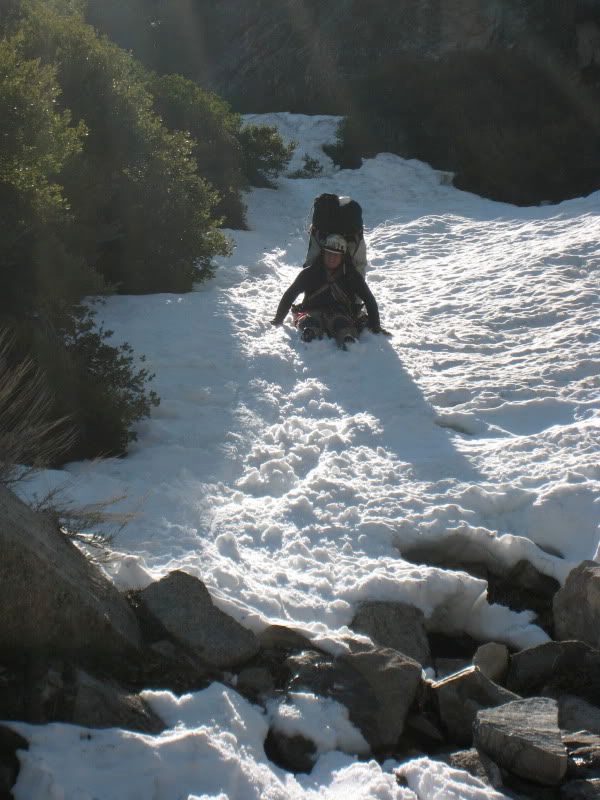 So this is where my love story gets a little strange, like it should have been over but I just couldn't let go. I found myself dreaming of just one more time.

I mean, what's a love story without flowers over an idyllic view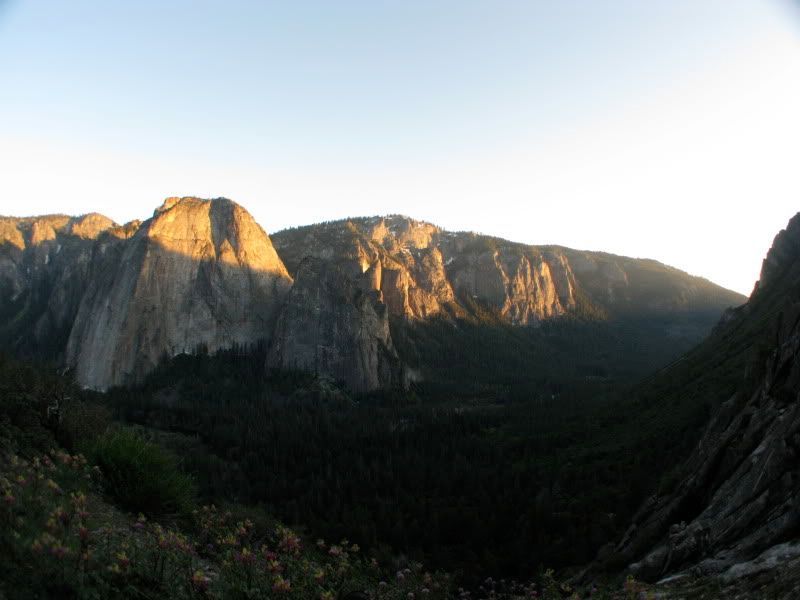 besides, there were only a few more bolts to replace in the middle of Lost World and it would be(almost) all new.

Richie always livens up the party




Logan was just psyched to be on the wall




I got to lead the 5th this time, which is a fun one




Logan leading through the slime as Richie and I stagger at the natural belay. Ahh, natural belays on bigwalls--guess you gotta do everything once in a while.




Richie beakin it up to the Trangle Roof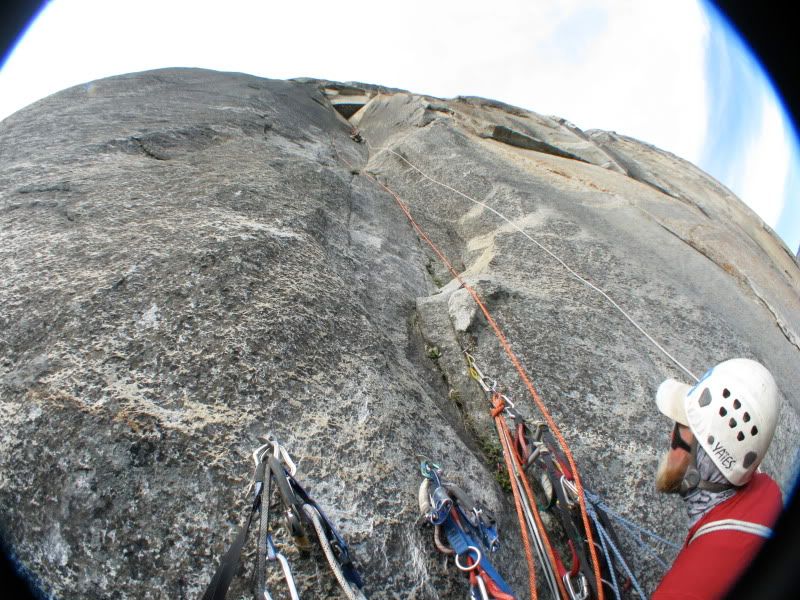 Hangin it out at the roof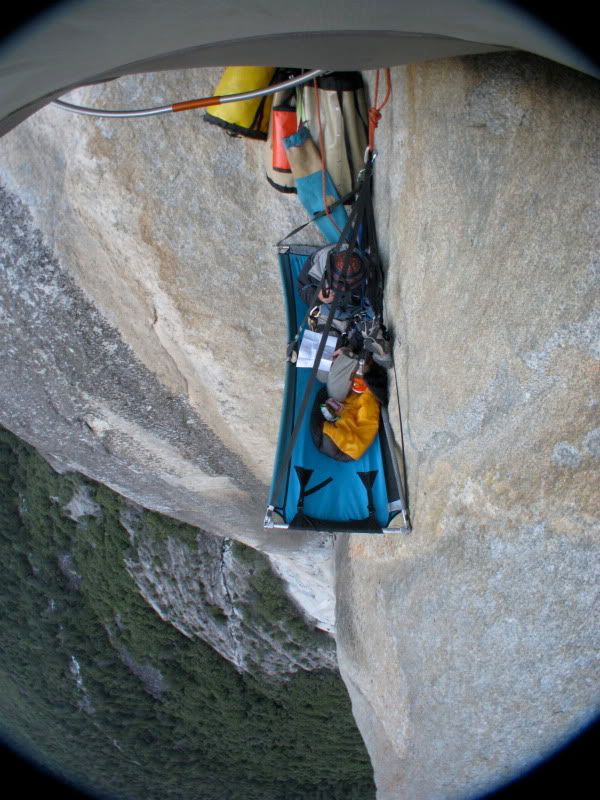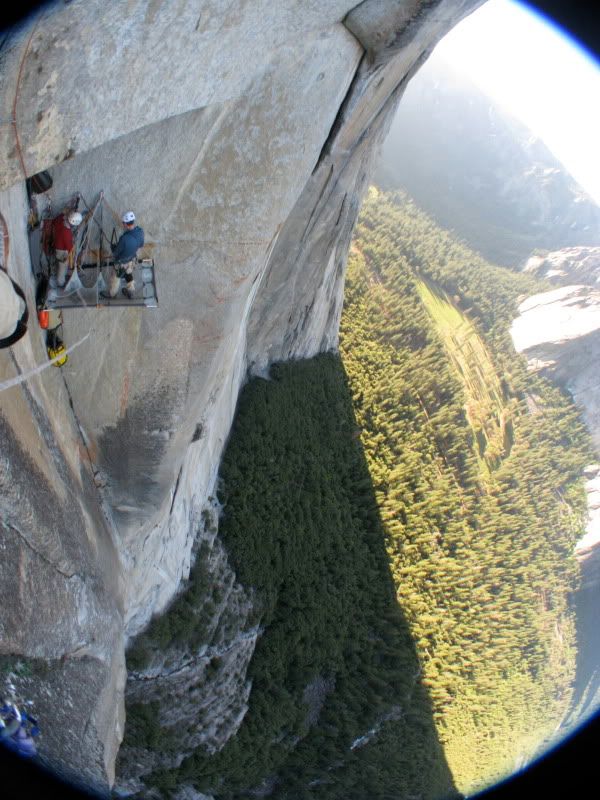 Richie, scopin some butts on the Salathe. 'Dude, I don't think that just because they have pony-tails they're girls'




Richie on the last pitch before joining West Buttress




Lurking Fear in season--getting some action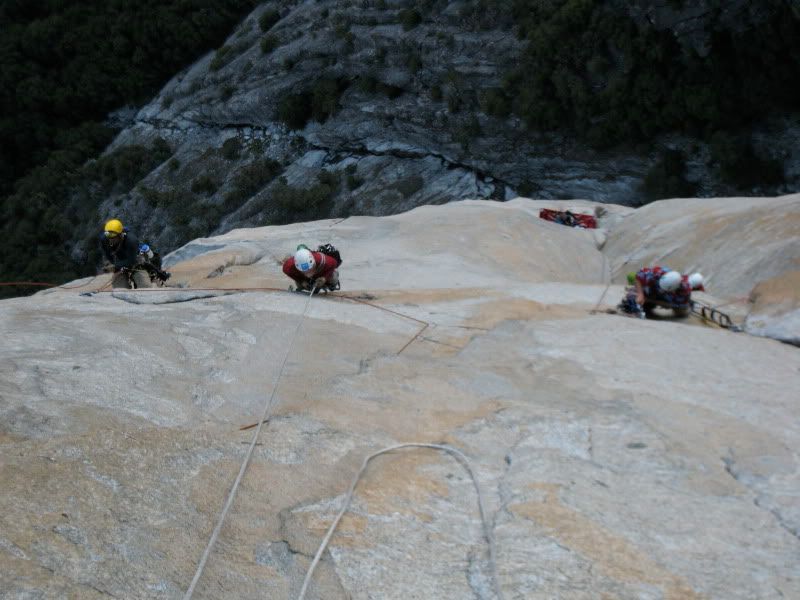 before we knew it we were taking in the views from the top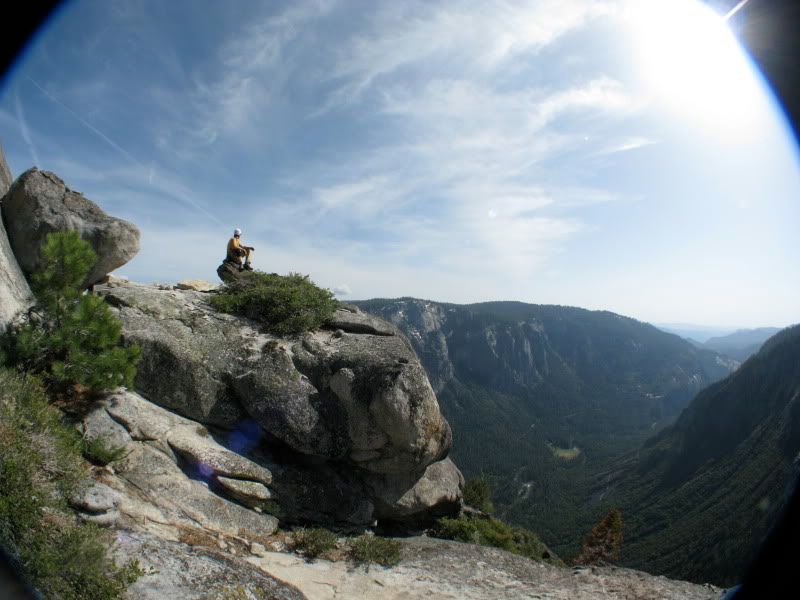 A couple teams climbed Lost World later this spring and said they liked it.

Here's an updated topo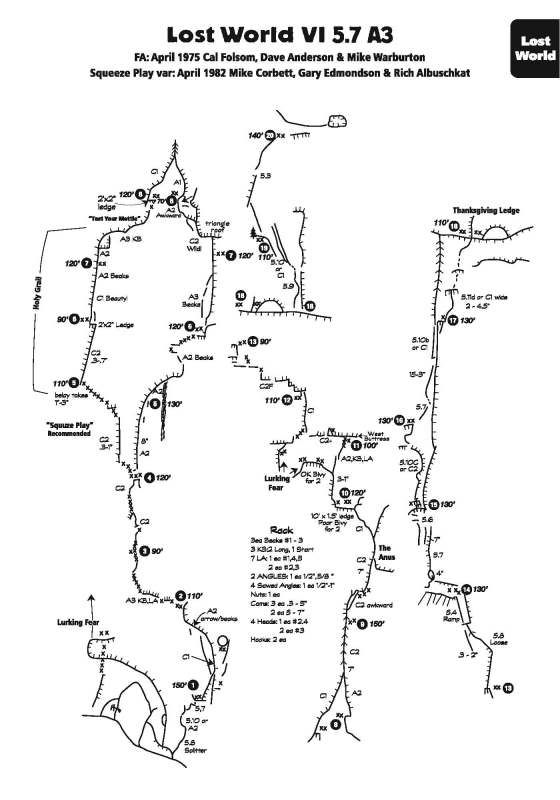 to download as a pdf:

[url=http://cid-ac7b92e4a1d5c148.skydrive.live.com/self.aspx/.Public/Lost%20World%20Final-1.pdf]http://cid-ac7b92e4a1d5c148.skydrive.live.com/self.aspx/.Public/Lost%20World%20Final-1.pdf[/url]

Some parting shots

What's it like up there in the winter?




1975 gear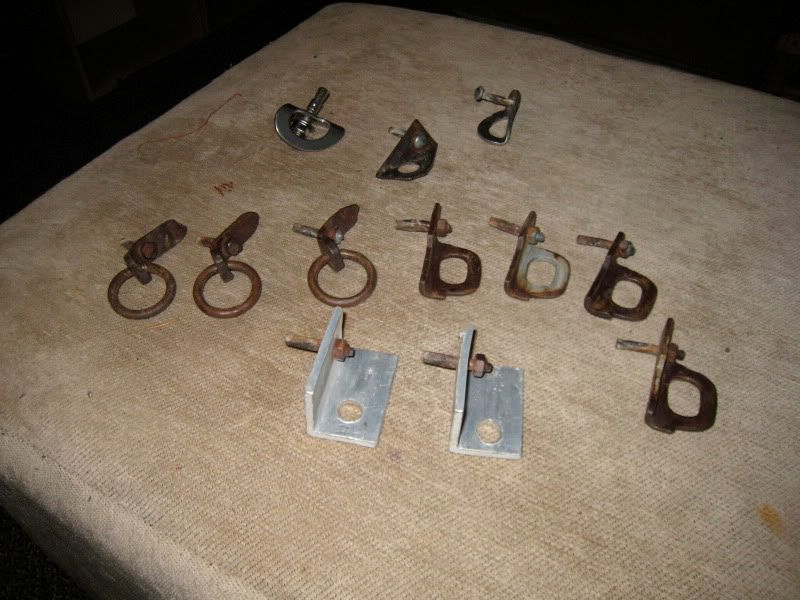 Ahhhh, Le Cap....Always new Love.